BSC GENERAL COMMITTEE COVID-19 UPDATE 25 JUNE 2020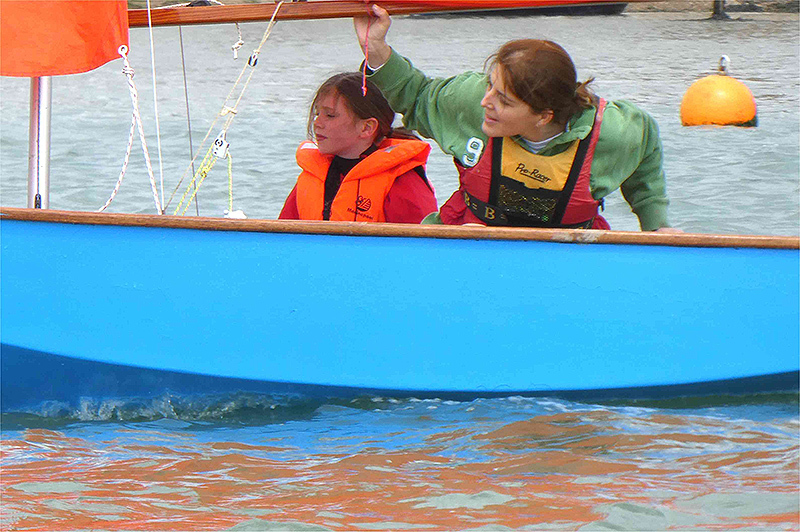 Published 13:27 on 25 Jun 2020
Return To Club Organised Activity - First Test Event This Friday 26 June
The BSC General Committee convened last night (Wed 24 June) to approve actions put to them by the COVID-19 Sub Committee to move to the next stage of the club's return to sailing plan (see below). The COVID-19 team has been meeting fortnightly to discuss new guidance and also attending weekly briefing conference calls with the RYA. The committee is committed to taking a considered and conservative approach seeking the best guidance and advice to safely restart sailing.
From 26 June we will be moving into Phase 3 of the plan to allow "Club Organised Activity with Patrol Boat Support". Our first activity will be tomorrow, Friday 26 June where we will be putting a Patrol Boat on the water from 15:00 to 19:00 to support Independent Sailing for those who can competently sail within the guidance below, but would like the comfort and support that, should they need it, a Patrol boat will be on the water.
We encourage members who are able to sail independently to participate in this test event. Members of the General and Covid-19 Committees will be present and we welcome post event feedback either directly to them on the evening or by email to Vice Commodore Sailing Alec Mumford at vcsailing@sailbrightlingsea.com.
We are, as always, reviewing the weather forecast and it is unfortunate that a Yellow Warning for possible thunder storms is currently in place for tomorrow, so please check the website, Facebook page and your email where we will inform you if the conditions are unsuitable and we are unable to offer Patrol Boat Support.
The club house, bar, galley and changing rooms cannot be opened yet however the disabled toilet will be opened on Friday from 14:30 to 19:30. You will access the disabled toilet from the external door at the rear of the club where signage and hand-washing has been setup.
Weather permitting, the Beachbox Cafe will be open providing coffee, tea, soft drinks and snacks.
This first event will then be reviewed, and further announcements will be issued with dates for future events.
Provided the first test event goes well, we will be moving into Phase 4 to allow limited racing and a racing test event date will be issued next week along with further information on the racing format.
Dave Gibbons has been working on a format to run racing in a style that aids social distancing ashore whilst still keeping the race management easy for an OOD to run. Guidance notes for racing with the new SI's and NOR's will be posted on the website shortly.
The club house, bar, galley and changing rooms cannot be opened yet, however the disabled toilet will be opened on race days half an hour prior to and after racing. You will access the disabled toilet from the external door at the rear of the club where signage and handwashing has been setup.
We will continue to monitor the situation as it develops, with new advice and guidelines being developed to steer the club through each phase of our return to a "new normal" as safely as possible. However, at all the stages of reopening, the club and the members must follow the government's advice and standards as and when they change.
General Committee would like members to review the " Safety Advice For Independent Sailing" as the club is not currently able to provide safety cover for independent sailing and so all sailing will be at your own risk. Friday's session on the water is run under the above advice with a Patrol Boat available if needed to assist in a rescue situation.
We would like members to stay alert to the requirements for social distancing when in the car and dinghy park, rigging boats and moving to the slipway. The sea wall is a public walkway so please be courteous to members of the public when crossing and heading down to the slip way. We want members to look ahead on launching and recovery, especially at low tide, to check whether others are currently on their way up or down the ramp, so that safe distancing is maintained. Please be considerate and conservative.
On a final point the club is taking very small steps guided by Government Advice and the Regulatory Authorities so please check for club updates on a frequent basis. If we become aware that social distancing is not being adhered to, we shall have to stop activity to the detriment of all. The club and the RYA do not want to draw unwanted attention to our sport by making the incorrect steps so please be patient with all involved. Independent sailing is at your own risk so please stay alert operating a considerate and conservative approach to all.
Brightlingsea Sailing Club General Committee
Useful Links:
Safety Advice For Independent Sailing
Downloads
Last updated 14:13 on 3 November 2022